We finally got our new lamps. To remind you what they look like:
As with anything I purchase, I tweaked it to give it my own personal style. When we got the tripod lamps they were gorgeous. Everything I wished for and more. The I realized, they didn't provide enough light to the space. I saw these lamps and immediately set out to recreate the look: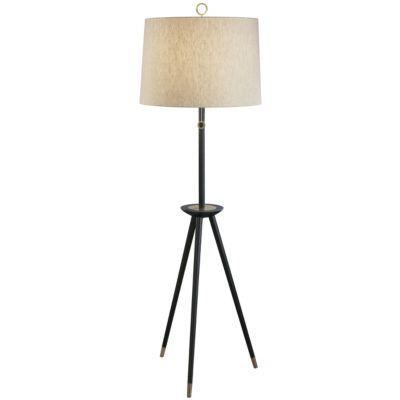 An Ikea trip was in our future. After switching out the shades, this was the result:
I'm so happy with the results. The lamps make a statement; exactly what I was going for.
What do you think of the change?