We are focusing on the art piece above the fireplace
From this:
to this:
or this (of course both pieces need to be centered, so just imagine them centered):
I would put another item by the console table. Probably
this
sun mirror which I already own:
This
lovely piece on the console table: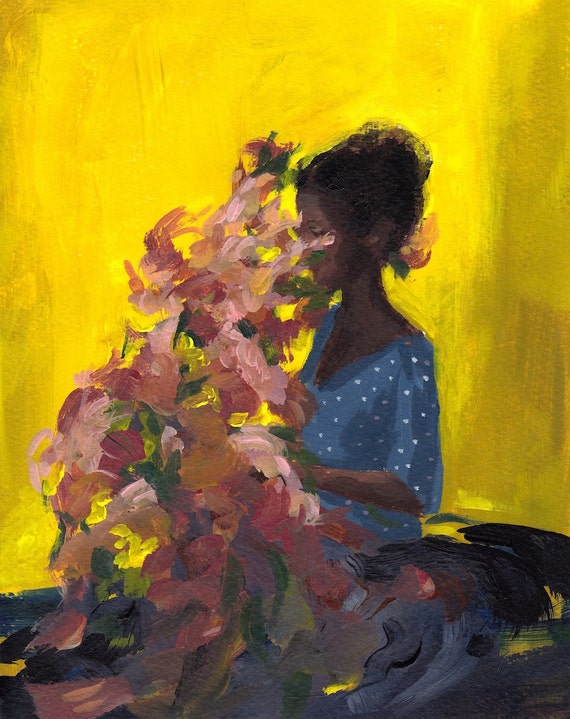 (by Clare Elsaesser)
is by far the one I constantly want to look at.
Better or worse? or just eh? I can't decide. I'm rather attached to both pieces. Even though I do not know the artist of the piece (group) above the fireplace. I got it at a thrift shop. The black and white art piece was made by me via Pinterest. I would love to hear feedback in the comments and can link you to that DIY if you like. Thanks y'all!